A PLACE TO CALL YOUR OWN!
Tone Dog provides quality website hosting services at a great price!
Look no further for your home on the Internet! With our website hosting services we can provide you with quality, reliable servers to ensure that your own custom website is online and working for you!
Our servers are located in a state-of-the-art datacenter boasting multiple fast connections to the Internet. Having multiple providers service our datacenter means that if one provider fails for any reason, the others are there to take up the slack. Furthermore, our multiple redundant power grids and backup generators ensure that all of our equipment remains up and running even in the event of unforeseen circumstances! This translates into maximum up time for your website!
Combine that with world-class customer service, 24/7 monitoring, and enhanced security measures and you have a winning combination for your website hosting.
Why do I need this service?
With our website hosting services you can build your own custom online presence!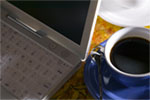 You could run your own online shopping mall, your own blog site, or an online forum, just to name a few! You could retain Tone Dog or other website developer to build you a custom website, or you could use our exciting Website Builder application to build a website yourself... NO EXPERIENCE REQUIRED! Simply choose from well over 100 pre-designed, professional templates, then add your own text, pictures, etc. and you could have a website up and running in literally a matter of minutes!
Login or create an account to see your pricing
Features
Each website hosting account provides you with:
1 Gig of storage space

(1)

100 Email Accounts (PHP, IMAP, Webmail)
Advanced Spam/Virus Filtering
Website Builder application
CPanel - Industry Standard Control Panel
10 mySQL Databases
50 FTP Accounts
10 Subdomains (subdomain.yoursite.com)
CGI/PHP/Perl
Regular Backups
Web Status/Traffic Analysis
Fantastico

(2)
(1) Most websites use less than 10 megabytes of space. We figured 100 times as much space would do nicely!

(2) Fantastico includes a wealth of off-the-shelf scripts and solutions to allow you to build your own website shopping mall, set up a blog, forum, polls/surveys, guestbooks and more!

Login or create an account to see your pricing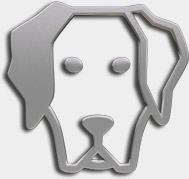 Why Tone Dog?


Tone Dog Website Hosting Services are:





affordable
reliable
state-of-the-art
easy to use
and more...